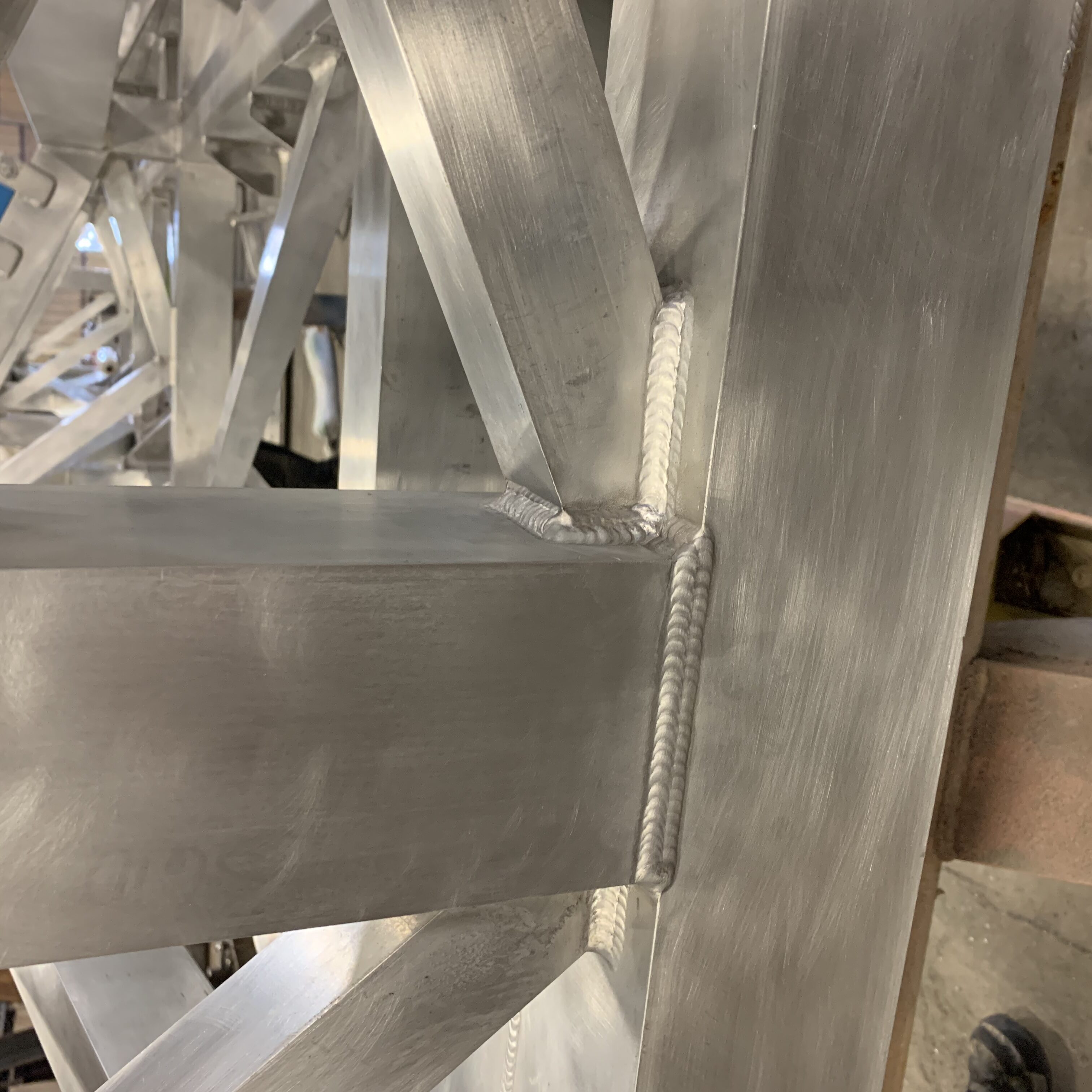 TruFab, LLC is a complete metal fabrication and manufacturing facility; from raw material to complete assembly and everything in between. This includes cutting, machining, fitting, welding, blasting, paint, and testing. Whether your project requires aluminum, mild steel, stainless steel, or other alloys, we have the experience, knowledge, and equipment to meet your requirements and provide the best value to our customers. We specialize in precision CNC parts, aluminum welding, and complex assemblies for the aerospace and defense industries as well as commercial sectors. We offer build-to-print solutions to take your requirements from drawings to 3D models to complete parts and assemblies, working with you along the way to offer cost saving, and time saving, solutions. Allow us to be your go to source for all your metal fabrication needs; be it a small, one-off part or large production runs.
AWS Certified Welding
At TruFab, LLC our welders are not just qualified, they are dedicated to providing our customers with the highest level of workmanship. We are honored to provide expert welding services across multiple industries and applications. While we specialize in precision aluminum welding, our capabilities allow us to weld most weldable metals and alloys, including stainless steel.
Our welders complement our machining capabilities by providing close tolerance weldments in ferrous and non-ferrous materials.
Welding processes are chosen based on best fit for your requirements and can be a combination of TIG and/or MIG, using FCAW, GMAW, or GTAW processes.
Welder Qualifications are maintained per AWS D1.1, D1.2, D1.3, D1.6, and ASME Section IX and Certified Weld Inspection per AWS QC1.
We administer non-destructive examination of welds including Visible Dye Penetrant and Magnetic Particle Examination to ensure our customers only receive the highest quality welds.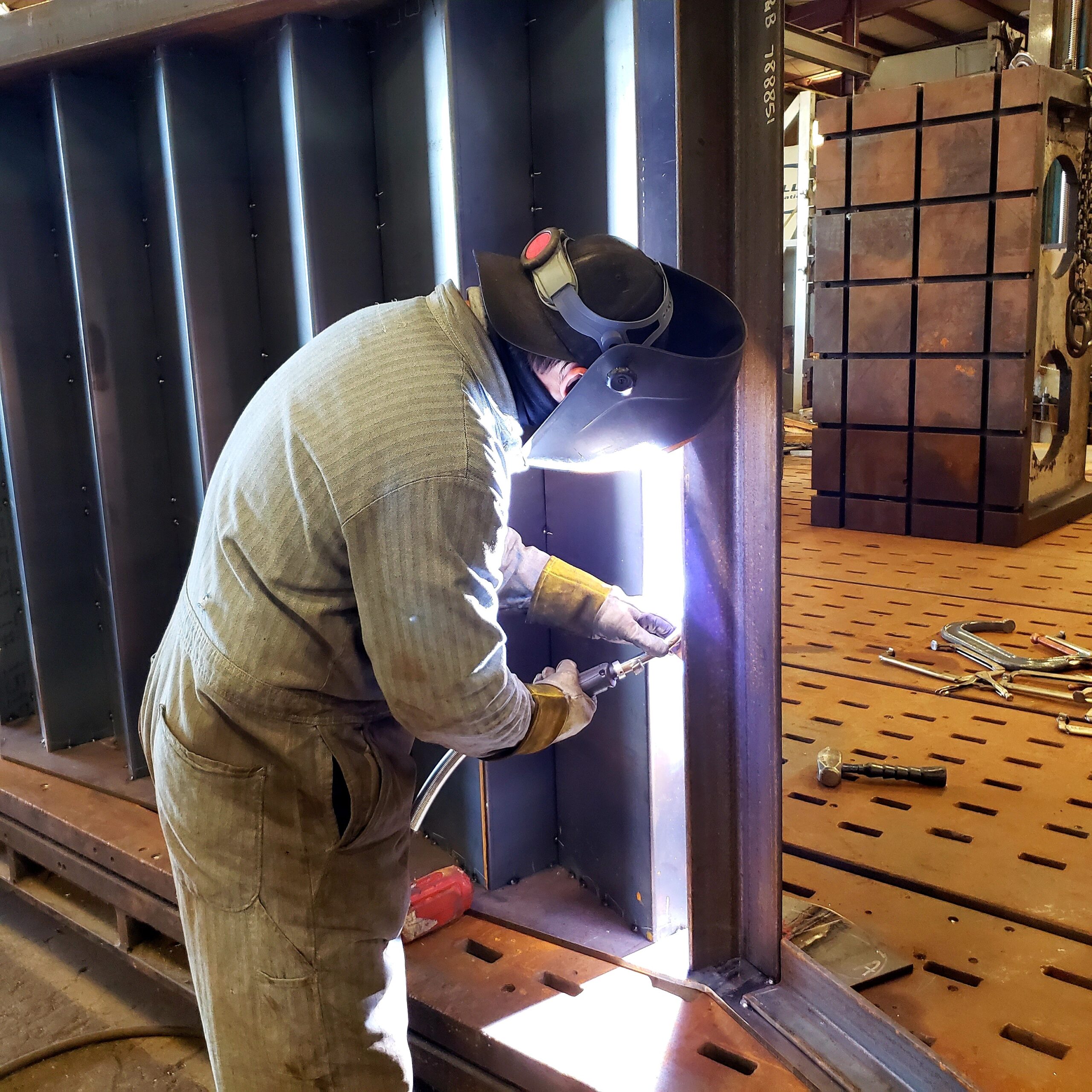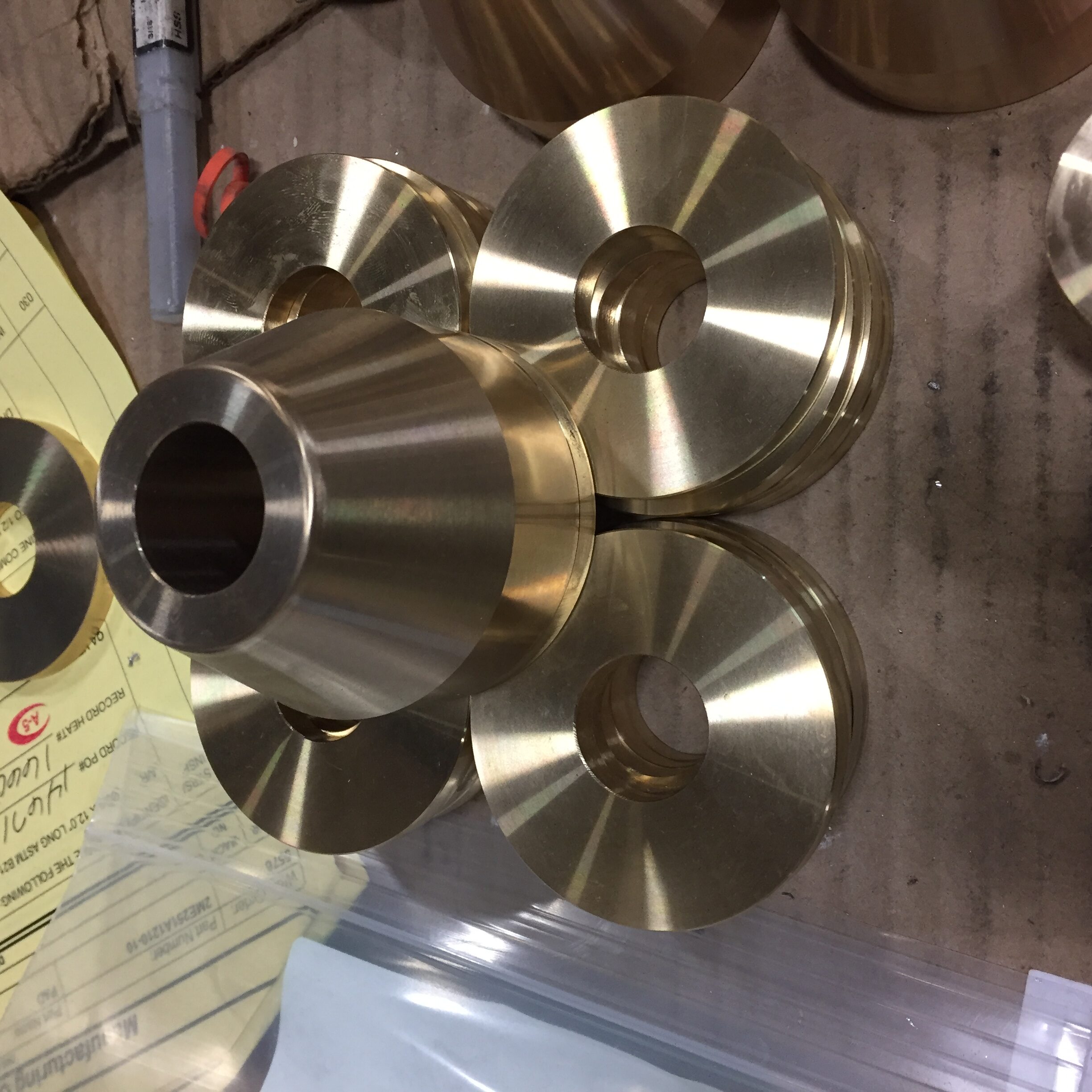 Machined Parts
TruFab, LLC operates advanced machining centers in a variety of sizes and setups to serve multiple industries with a wide array of capabilities. Our milling equipment ranges from a 3 spindle CNC router to 3 and 4-axis CNC mills with work envelopes ranging from a small 30" x 16" x 20" vertical mill to a 240" x 144" x 48" large format horizontal mill.
Alongside our milling capabilities, TruFab operates state-of-the-art turning centers, including 5 DMG Mori NLX 2500 lathes with bar feeders that can work with bar diameters up to 3.5". Capable of running fully automated, our turning center provides a home for your precision turned needs; including straight turning, rough turning, thread milling, knurling, grooving, reaming, and more.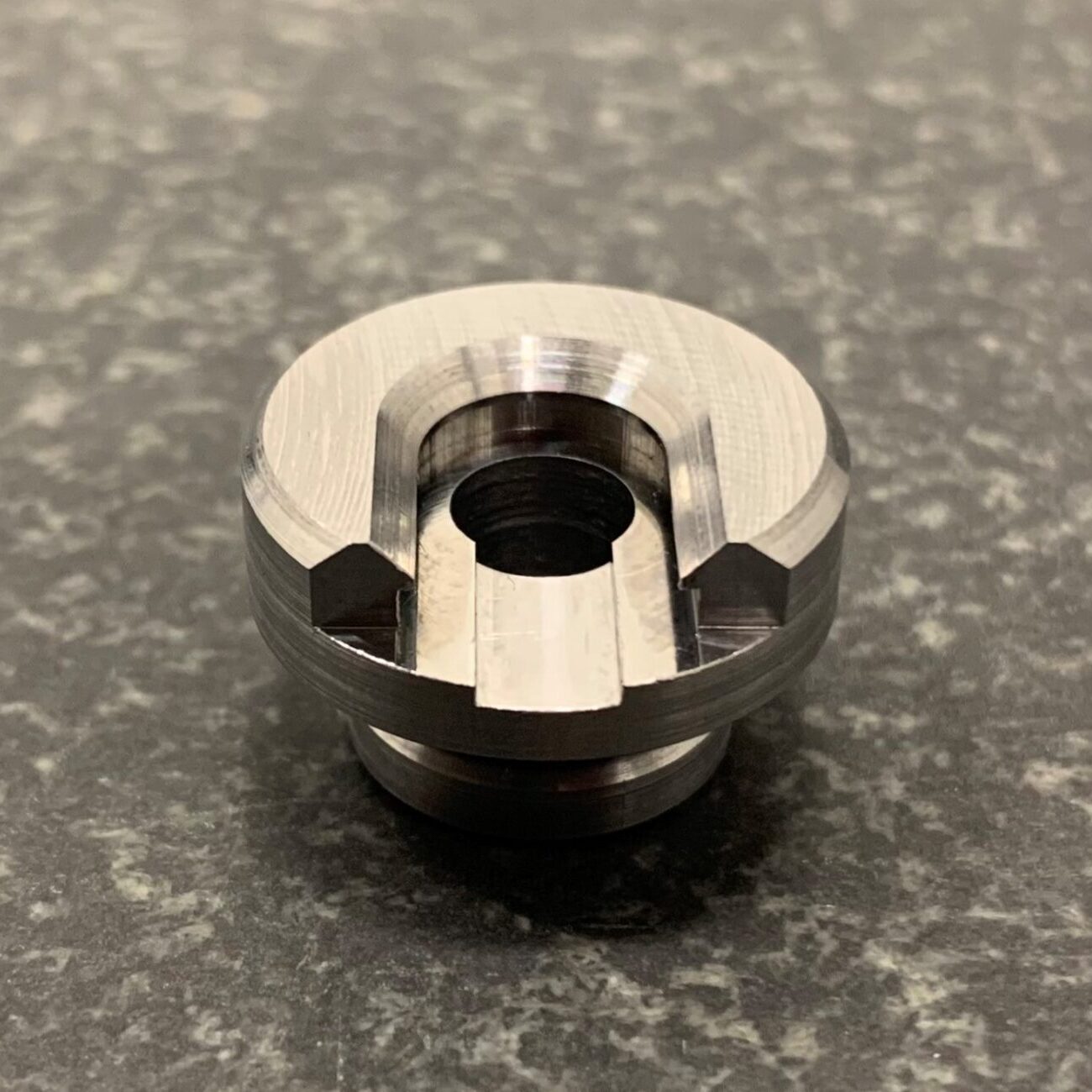 We use premier programming software, and maintain highly trained operators, to assure that machined products delivered by TruFab, LLC meet specifications and exceed expectations.
We utilize the power of modern tool paths, coupled with state of the art cutting tool geometries, to maintain standard dimensional tolerances of +/- 0.005", GD&T positioning to 0.005", and hole sizes to +/- 0.0005".
Machined materials can include aluminum, mild steels, stainless steels, nickel-based alloys, titanium, Delrin, nylon, wood, and more.
We are proud to be among the South Sound's premier machine centers offering a one-stop shop for your fabrication needs.
Looking for machine finished weldments?
Contact TruFab, LLC for a free quote today!
Assemblies
TruFab, LLC specializes in the manufacture of precision fabricated assemblies for the global aerospace and defense industries, as well as maritime, agriculture, and commercial sectors. Assemblies range from small mechanical, to large articulating assemblies with electrical, pneumatic, hydraulic, and mechanical systems fully integrated, inspected, and tested prior to shipment. Parts and assemblies can also be complimented with in house painting.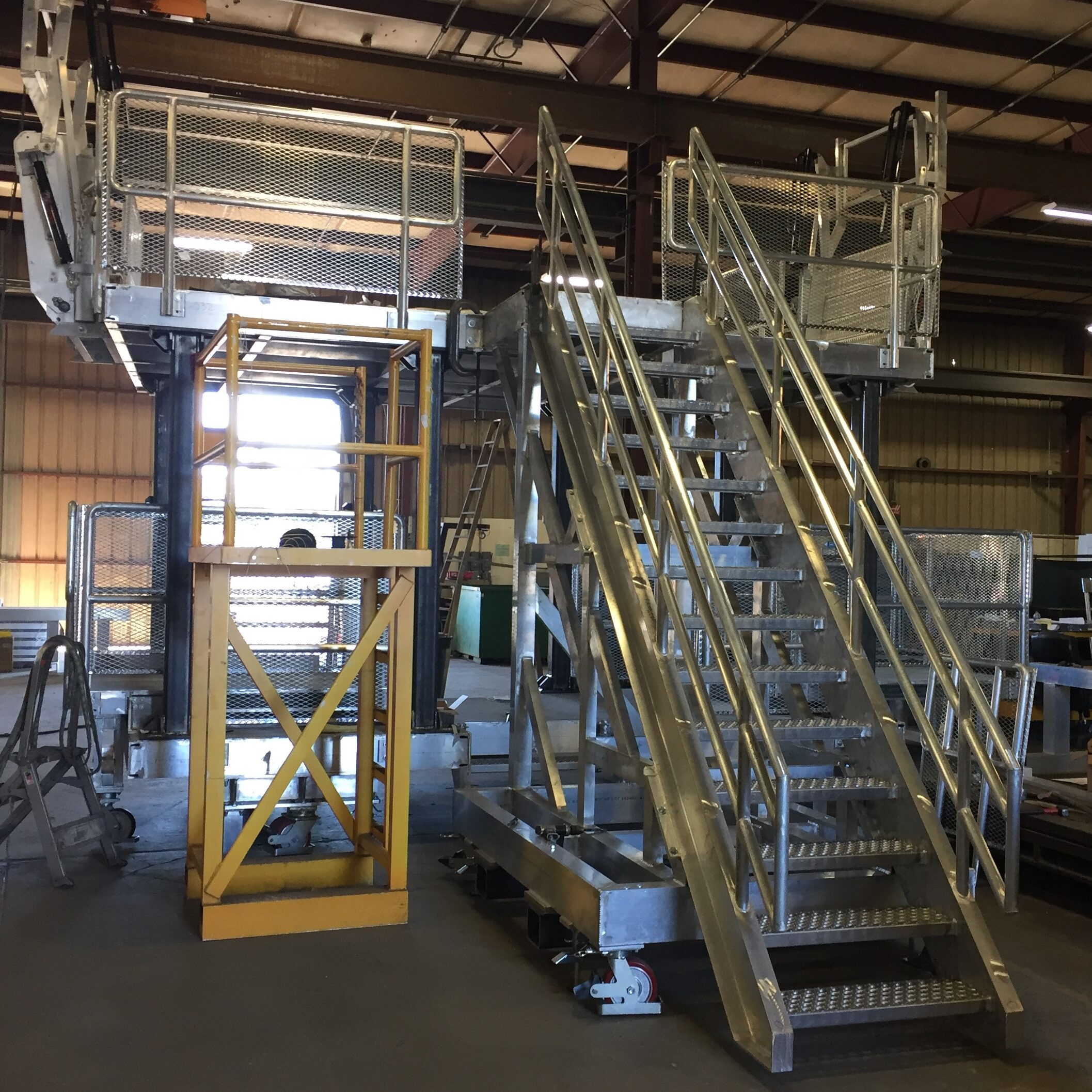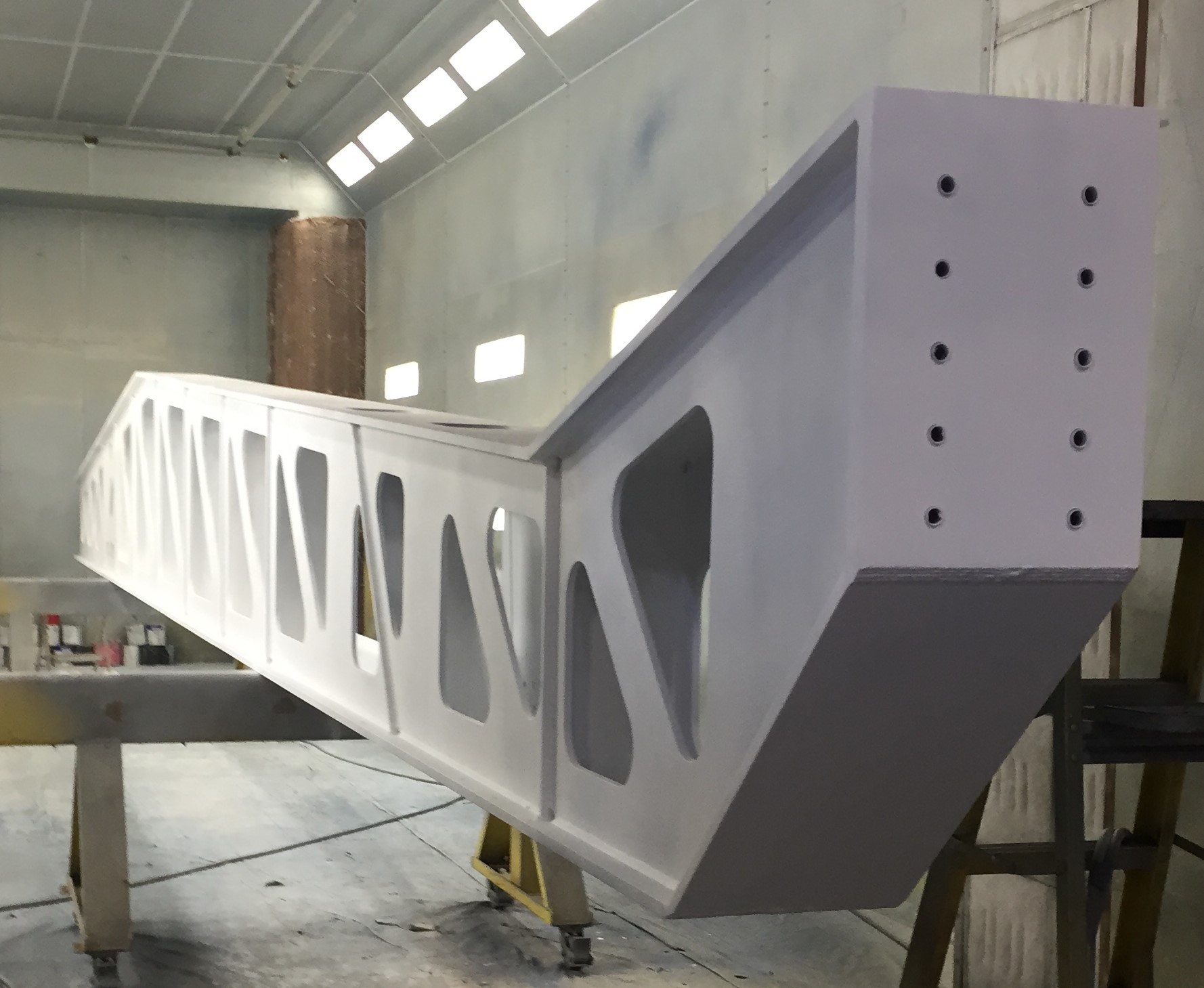 Abrasive Blast and Paint
To be a complete, one stop shop fabrication provider, our 38,000 square foot facility also houses a 20' x 20' x 8' (expandable) abrasive blast booth offering steel shot, aluminum oxide, or glass bead media and a 12' x 12' x 40' paint booth to give your project the professional finish it deserves.
Ask about custom stenciling for your next project.
Quality Inspection and Testing
We are committed to maintain TruFab, LLC as the quality leader in our field by continually improving our processes and services. All products and services provided by TruFab, LLC shall conform to your requirements and specifications. From the time raw materials enter our shop until the time you receive your product, we rigorously inspect, track, and test every step to ensure 100% accuracy.
In addition to standard inspection tools, our temperature-controlled inspection room houses a Mitutoyo Crysta-Apex CNC/CMM with a size envelope of 47.240" in X axis, 78.730" in Y axis and 30.360" in Z.
We also offer Functional Testing, Proof Load Testing, U/L Inspections, ASNT-SNT-TC-1A Qualified Level ll Visible Dye Penetrant and Magnetic Particle Inspection.
We are confident that supplied parts and products will meet our customer's defined material specifications, process requirements, and defined characteristics and will be free from defects in material and workmanship.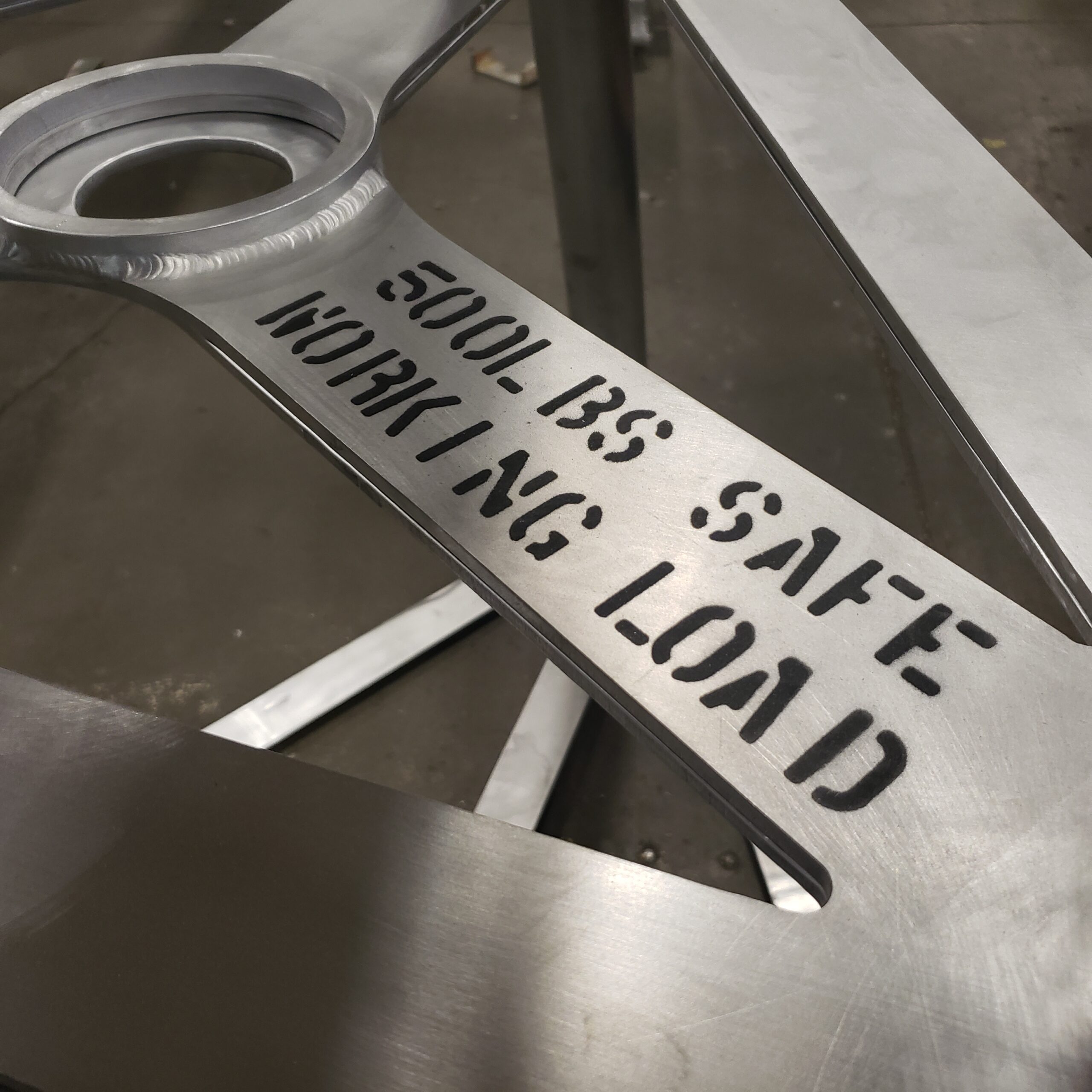 What you need, when you need it!
Contact us for a free quote today!